Start scaling your financial practice now.
IMOs are meant to enable independent financial advisors, and we believe existing options aren't doing that effectively. Here at Signal Advisors, we've invested in our technology and our team to unlock new value that advisors deserve. We work with the best financial advisors in the world and help them obtain new heights!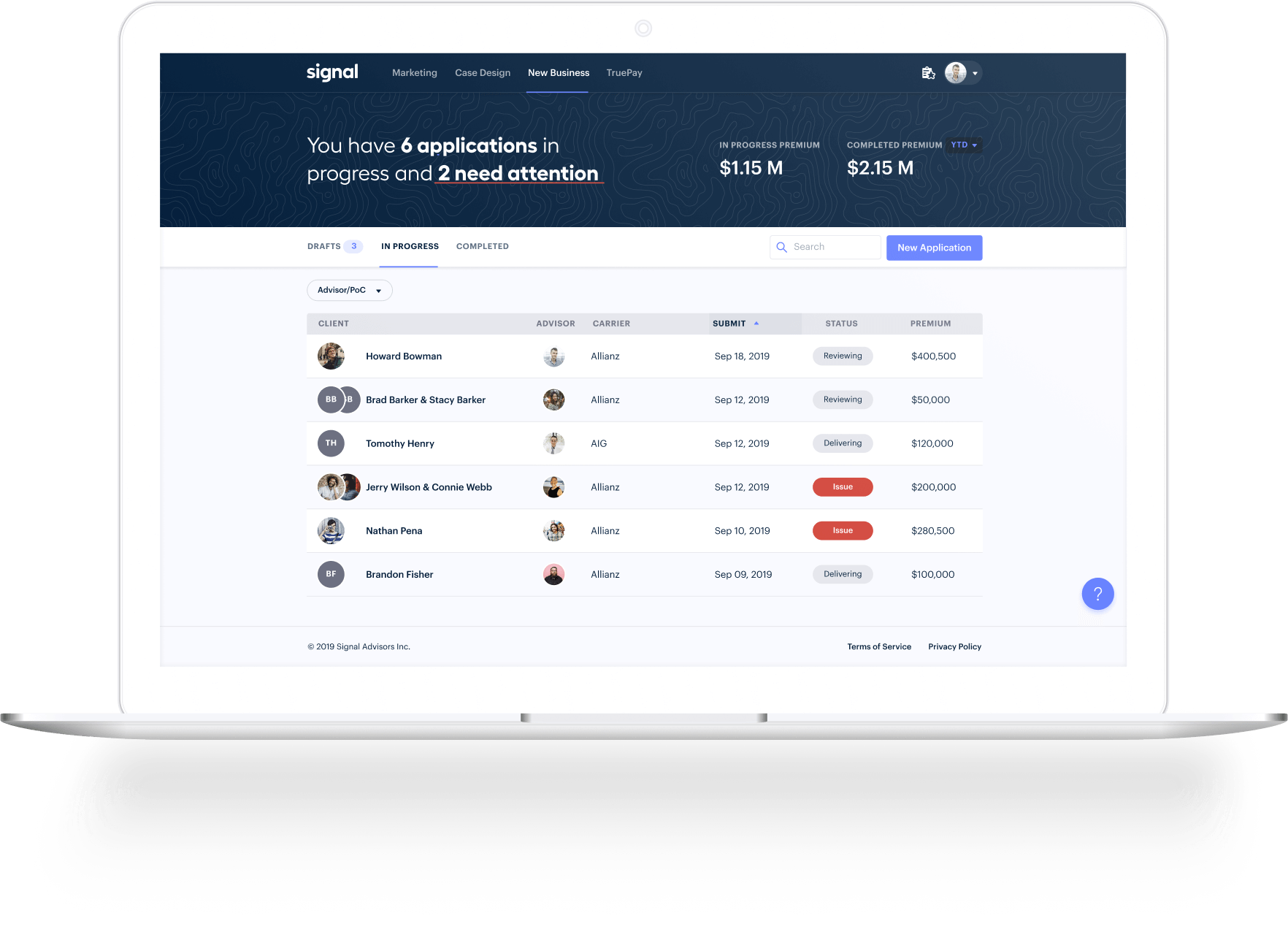 Commissions Paid in One Day
Since COVID, advisors have been waiting over 50% longer to get paid, at a time when they need the money even sooner. Enter Signal Advisors -- the first IMO to advance commissions ahead of the carrier payment, at no cost.

1-Click Annual Review
With the press of a button, the Signal platform can provide you with an entire client-facing review packet within seconds. All policy data is guaranteed up to date, and we'll remind you when a policy's anniversary date is coming up.

Coached by Top Advisors
We believe the best coaches are those who have done it before, which is why we're investing directly in top-tier advisors to act as coaches and experts to other advisors on how to grow their practices.
See if you qualify to work alongside the top advisors in the country.