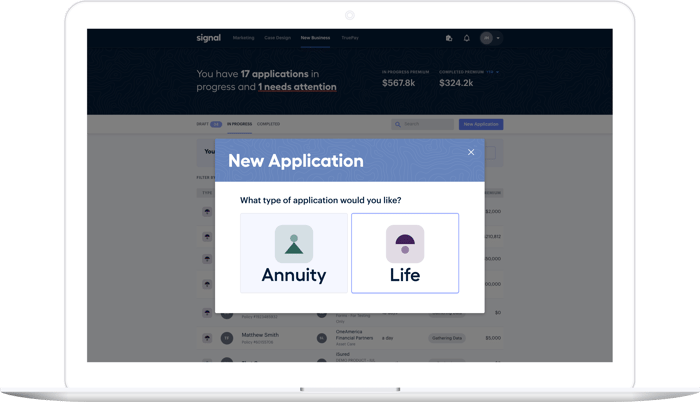 "Prior to coming to Signal, I had five different IMOs with their own processes, teams, and applications to manage. I liked them all, but it was hard to keep track of who had what. Now, I go into one portal and get everything I need. That's huge."
- Chuck Scrafano, life insurance producer for 30+ years
With Signal Advisors, manage all of your life insurance & annuity business in one place.
See your

applications
Not only can you submit life insurance & annuity applications in one portal, our dashboard also gives instant visibility into the status of all your applications.
Track your

commissions
Get paid within 24 hours of submitting your application and monitor your commissions by policy, sub-advisor, date range, and more.
Inforce

policy management
We'll help ensure your clients are in products that still fit their needs - just upload your policies and let us do the work!
Spend less time corralling your data and more time doing what matters.